Pharr Creates Investment Arm, Greenleaves Capital, to Expand its Portfolio of Businesses
Cross-Industry Leader with Strong Values and a Wealth of Experience Looks to Invest Equity and Management Expertise in Like-Minded Businesses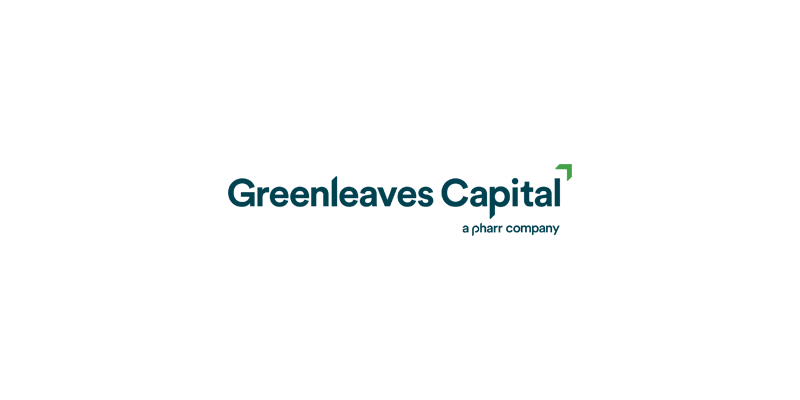 September 7, 2022 (McADENVILLE, N.C.) – With sights set on long-term, sustainable growth, Pharr today announced the establishment of Greenleaves Capital LLC, a new extension of the family-founded company focused on identifying investment opportunities in businesses that are seeking ownership transitions and capital from an experienced company with a proven track record.
Pharr has an 80+ year history in McAdenville, North Carolina, where its businesses have been a catalyst for helping develop a diverse and growing community. In early 2020, Pharr sold its manufacturing operations to leaders in their respective industries – Pharr's High Performance yarn business was sold to UK-based Coats Group, the world's leading industrial thread manufacturer; Pharr Fibers & Yarns and Phenix Flooring were purchased by Mannington Mills, one of the world's leading flooring manufacturers. The moves created an opportunity for the company to reinvent itself and stay relevant in a fast-changing market.
Led by CEO Bill Carstarphen, the family's third-generation company leader, Pharr intends to reinvest the sale proceeds in its community and beyond in fresh, new ways. Joining current Pharr operations – residential and commercial real-estate developer Belmont Land & Investment Co., and hospitality management business Strand Hospitality Services – Greenleaves Capital will leverage Pharr's industry experience to invest in other operating businesses, providing services, management, capital and more to support future growth.
"The decision to sell our company's – and family's – legacy textile business was very difficult, but we've spent the last two years carefully planning for what's next and are excited for this new chapter with Greenleaves Capital," said Carstarphen. "Pharr is well positioned for growth as a result of this diversification strategy, which will in turn benefit our associates, our future business partners and most importantly, our community."
With a history of successfully operating and growing multiple businesses, and the experience of overcoming challenges including recessions, offshore competition and pressure from bigger players, Pharr and its Greenleaves Capital investment arm are positioned to be an ideal, value-added partner for businesses.
 "Our ideal investment target is a healthy, privately held organization that is led by a strong management team, currently generating at least $2 million to $3 million in annual operating cash flow and with operations primarily based in the Southeast," added Carstarphen.
Greenleaves Capital is built on a solid foundation, bringing to the market and its future investments a unique mix of capabilities and approaches, including:
Core Values: The company uses the acronym FIRST to capture its guiding principles for how it conducts business: Family, Innovative, Responsive, Strong Relationships and Trustworthy.
Financial Stability: Pharr strategically preserved the proceeds from the sale of its manufacturing operations to be diversified and reinvested in sound, long-term partnerships.
Experience: The leadership team at Pharr's helm has a desire to both share the team's knowledge and experience with new partners and learn from the experience of others.
Inquiries concerning Greenleaves Capital or the partner search process can be directed to Bill Carstarphen, President of Greenleaves Capital, at bill.carstarphen@pharrcorp.com; Fred Erickson, CFO of Greenleaves Capital, at fred.erickson@pharrcorp.com; or Phillip Ross of Brown Brothers Harriman at phillip.ross@bbh.com. More information can be found at www.pharrcorp.com.
XXX
About Pharr
Pharr is a family-owned company with a rich, 80+ year history with businesses centered around developing a diverse and growing community, At present day, Pharr has established three businesses:  residential and commercial real-estate developer Belmont Land & Investment Co., hospitality management business Strand Hospitality Services and most recently, investment firm Greenleaves Capital. Interested parties for investment opportunities should be directed to Phillip Ross of Brown Brothers Harriman at phillip.ross@bbh.com. More information can be found a www.pharrcorp.com.