Situated along the South Fork River, just west of Charlotte, NC, lies McAdenville. Overflowing with opportunities for business, living and visiting, the town celebrates its rich history while embracing the promise and advantages of today's time.
The moment you enter McAdenville, you will see a town that is built on community, where the living is easy, neighbors become friends and memories last a lifetime. At first glance, McAdenville may seem like an ordinary small town in America, but what separates McAdenville from the rest is the sense of pride in its unique history and faith in its future. From the restaurants and shops joining the picturesque Historic Downtown, to the river access and trails, there has never been a better time to visit McAdenville.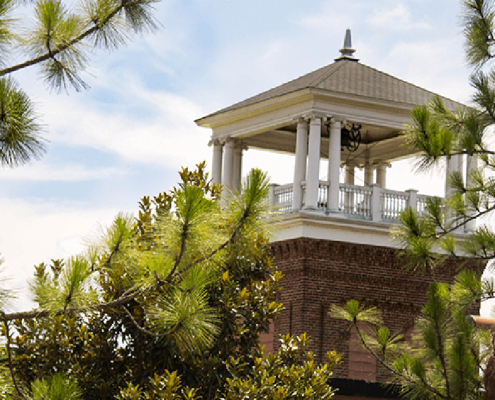 Our town represents what can happen when the willpower of hard working people, the vision of enlightened collaborations, the leadership of corporate stewards, and a compassionate caring community of co-workers, families, friends and neighbors all come together for the betterment of a community.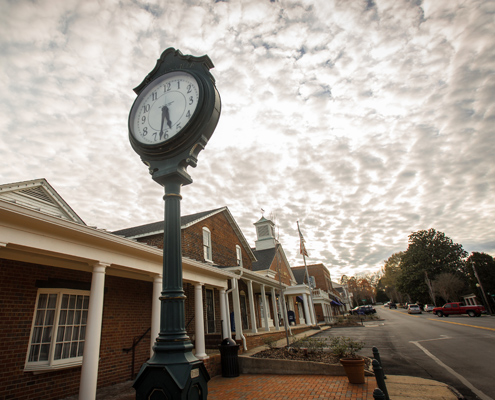 McAden Mills was an innovative pioneering cotton factory considered to be the first truly modern textile mill of its time. In 1883, Thomas Edison was hired to build a hydroelectric generator, "No. 31" known as a dynamo, to power the lighting in the mill and mill houses.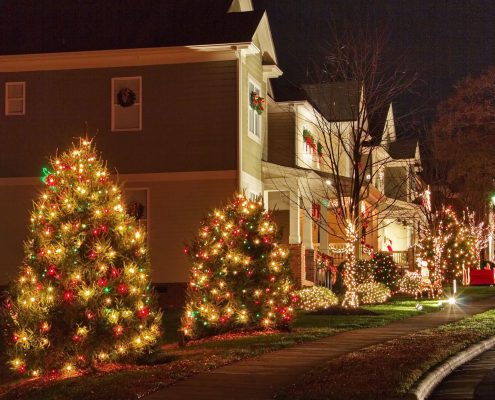 We are deeply ingrained and fully invested in the communities we serve. Through philanthropic giving, volunteerism, civic involvement and more, we're continually keeping community impact at the forefront of our business decisions. Because we know what's good for our bottom line should also be good for the communities where we flourish.
Explore a Festive Tradition